Welcome to the Gardeners Corner!
We have a great assortment of Herbs, Vegetables, Annuals and Perennials to grow all year round so you may continue your gardening.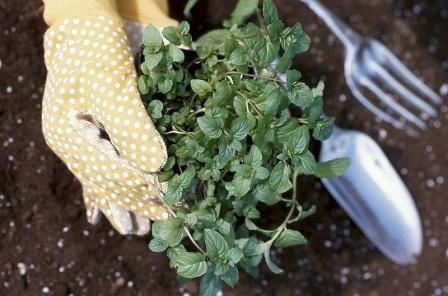 Several tips for an Organic Friendly Environment:
Plan to reseed! Reseeding helps to maintain the garden especially in areas that have died off because of drought and or unfriendly bugs. Remember to always use a soap and water concentrate. Using a spray bottle is the best tool to ward off pesky bugs. It is the best alternative especially if you are trying to remain organic friendly.
Drying Fresh Herbs
Drying herbs is a great way to keep your seasonal cooking light and fresh. Try to dry some fresh herbs all year round by following these steps:
Cut only the healthy branches from your herb plants.
Remove any dry or diseased leaves.
Rinse with cool water and pat dry with paper towels.
Give them plenty of air circulation to dry.
Remove the lower leaves of the herbs so you may tie them in a bunch.
Place the twined bunches in paper bags, label the items, punch some holes in the bags and hang them upside down in a warm and airy place in your kitchen.
Drying the herbs should take no more than 2 weeks. After that, crush them up and place in a tin container or glass jar and store them in a cool dry place away from sunlight.
Remember to look for new and exciting recipes in our "Recipes" section on our website.
Good Luck from all of us at Got Tiny Seeds!